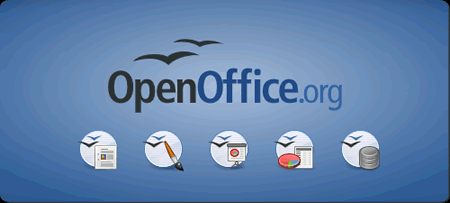 Microsoft Outlook (Save $110)
Spicebird – E-mail is one of the most important programs you can have. Microsoft Outlook handles that and more. Sure, it's your inbox. But it also stores your contacts, calendar and to-do list.


Microsoft Office (Savings here starts at $150)
OpenOffice.org – Microsoft Office is the standard for productivity software. Almost everyone use it. It does word processing, spreadsheets, presentations and more. But so does OpenOffice.org. And it's free.


Quicken (Save $40)
GnuCash – Staying on top of your personal finances is important. It's also a lot of work. Having a good personal finance program is essential. Many people use Quicken. But GnuCash is just as powerful.



Illustrator or CorelDRAW (Save $600 and $430)
Inkscape – Professional quality graphic design takes a skillful artist. And that artist needs really good graphics software. These people often use programs like Illustrator or CorelDRAW. They are great, but expensive.


Photoshop (Save $400)
Photoscape –  is a nice alternative software. It does the same job as photoshop without all the pomp and circumstance. It has a slight learning curve but anyone interested should defiantly give it a try.


iTunes (Free)
Songbird – Wait a second. iTunes is already free. Why would you need a free alternative? Itunes only supports Ipod and iphone. But there are other phones and MP3 players out there. Songbird works with almost any MP3 player. It also handles smartphones like the Palm Pre and Motorola Droid. And it even looks and feels like iTunes.